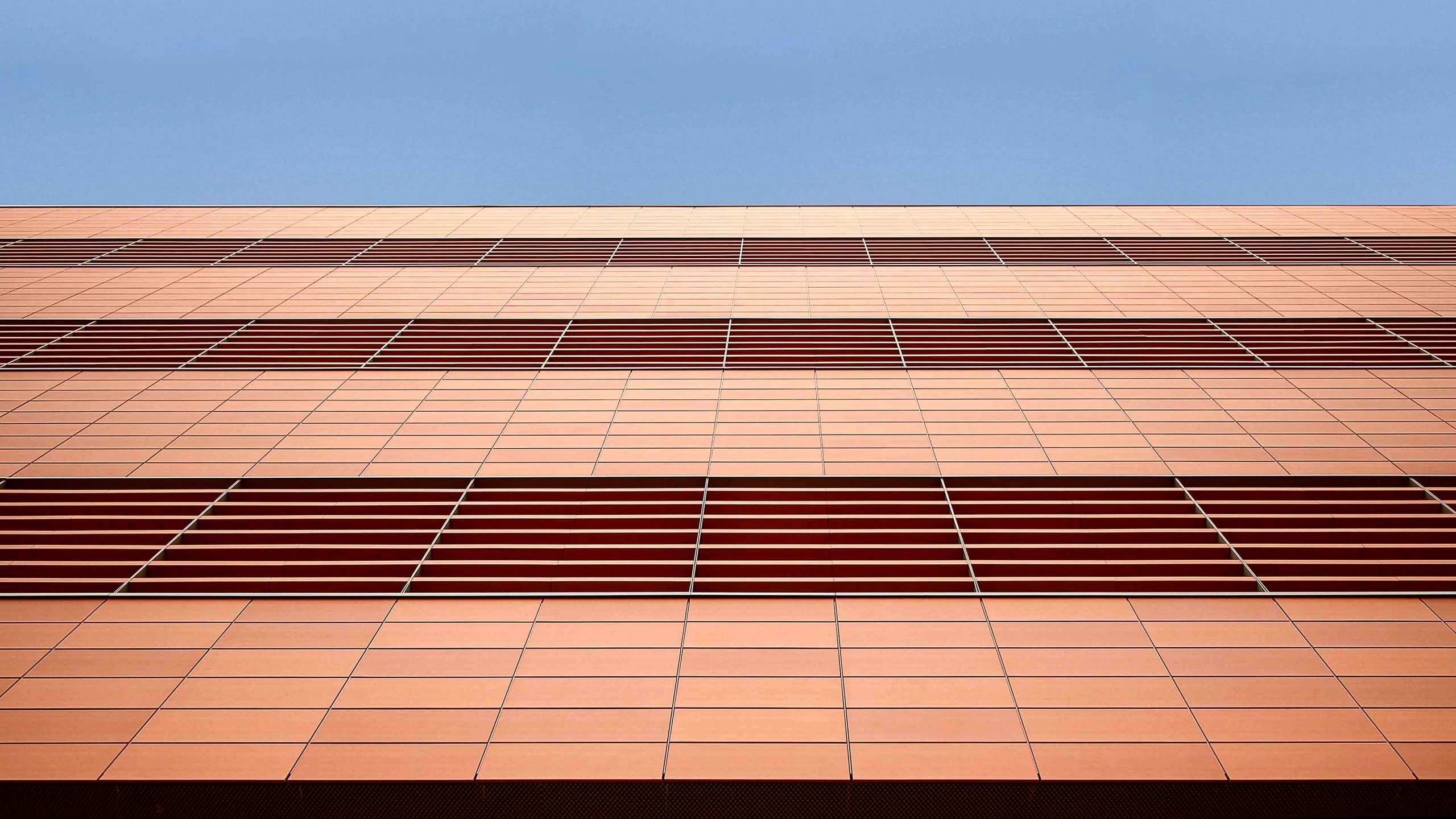 Project Details
The building complex that houses the services of the Prefecture of Thessaloniki includes office spaces, extending in four levels, ground floor shops, two basements with 307 parking spaces and auxiliary spaces. The complex includes also three listed buildings with public uses.
The concept idea for the volume organization of the new building complex is the creation of two main axis-walkways, vertical one another.
An additional defining element for the façades' organization is the requirement for "an accurate and effective sun protection of the building" according to the competition specifications.
The sun protection of the South West elevation is achieved by the construction of a second skin, at small distance from the basic elevation, consisting of movable horizontal and vertical metal louvers.
For the same reason, in the North West and South East elevations, a second skin is also constructed consisting of ceramic elements (solid in front of the solid parts of the elevations and perforated-louvered in front of the openings).
This treatment implements the basic aesthetic principle for a clear distinction between the «old» and the «new», at all levels. The elevations acting as the background for the landmarks, from 26 Oktovriou and Kefallinias streets, are totally neutral and completely different, without any competitive, supplementary or relevant aesthetic elements. Additionally, the ceramic skins for North West and South East elevations were selected in order to mark and implement the functional, integrating and aesthetic axis of the important monuments (FIX, GAS COMPANY, MYLOS) through a unified ceramic texture, which characterizes the three monuments.
Facts & Figures
Client
Region of Central Makedonia
Study
Architectural Study
Categories
Complex Project,Offices • Administration,Renovation,Sustainability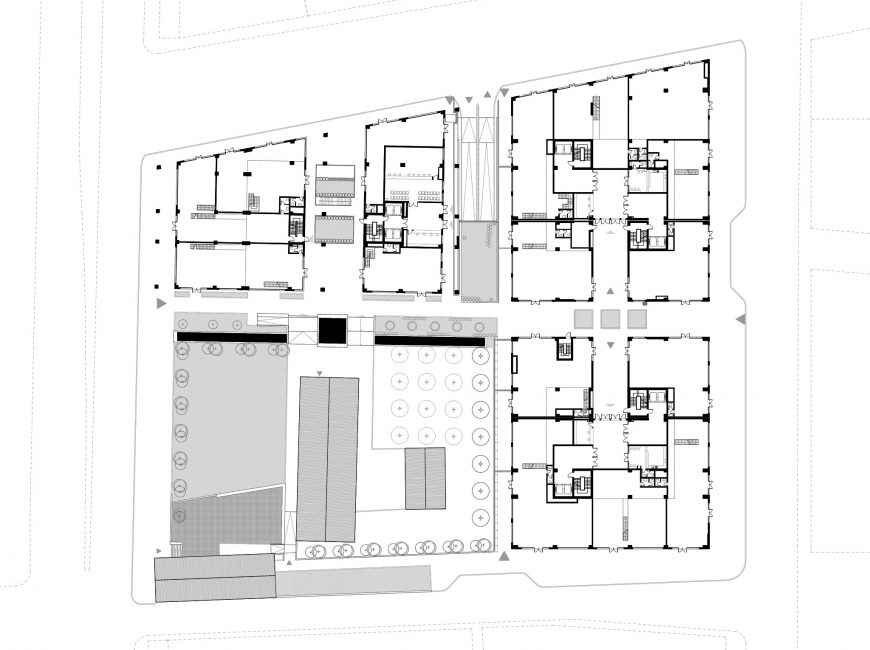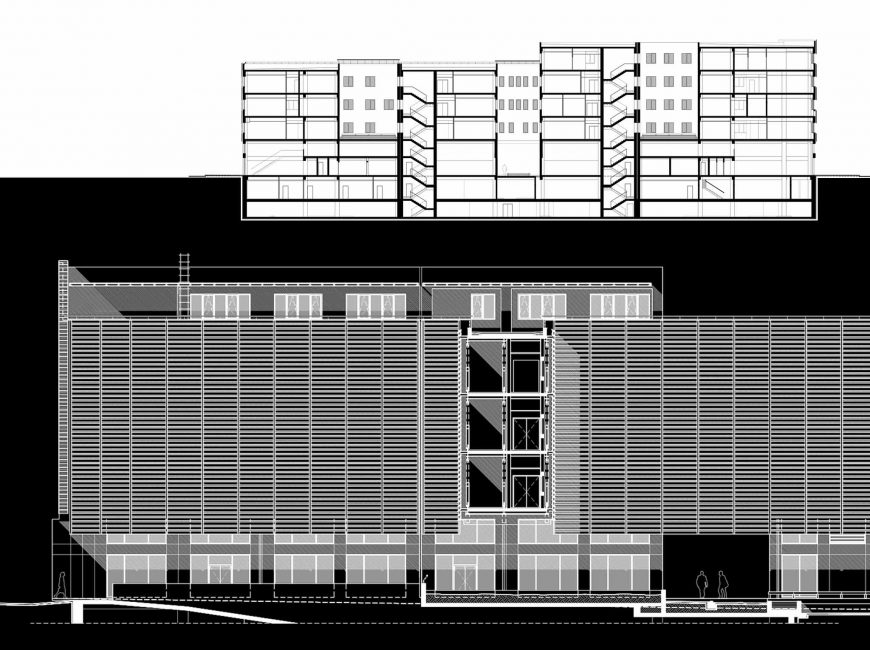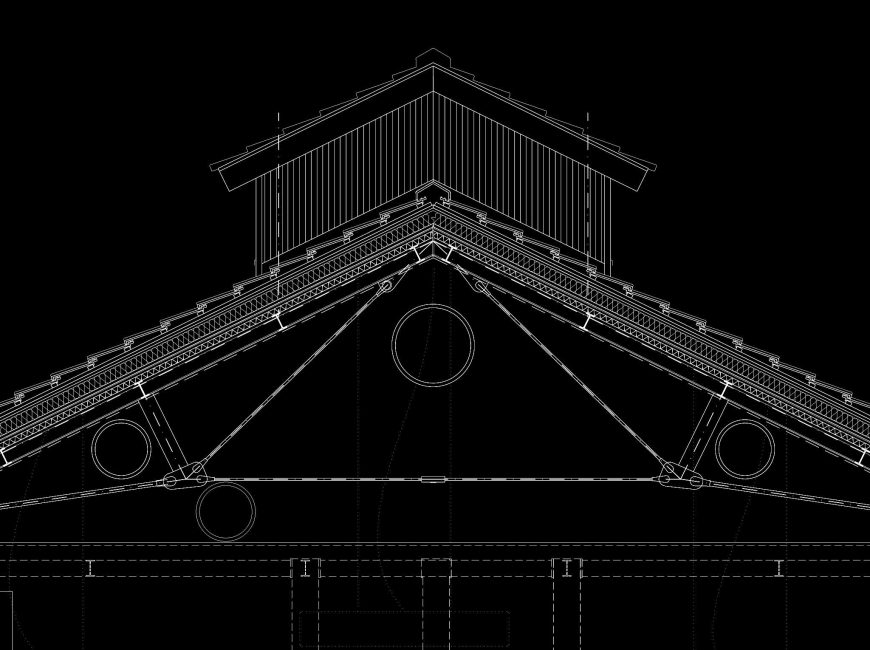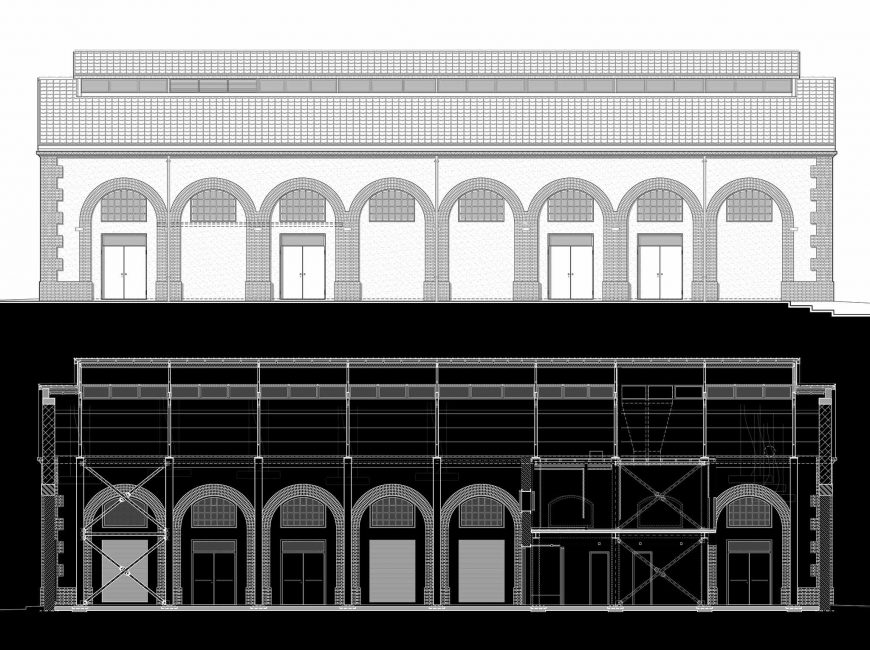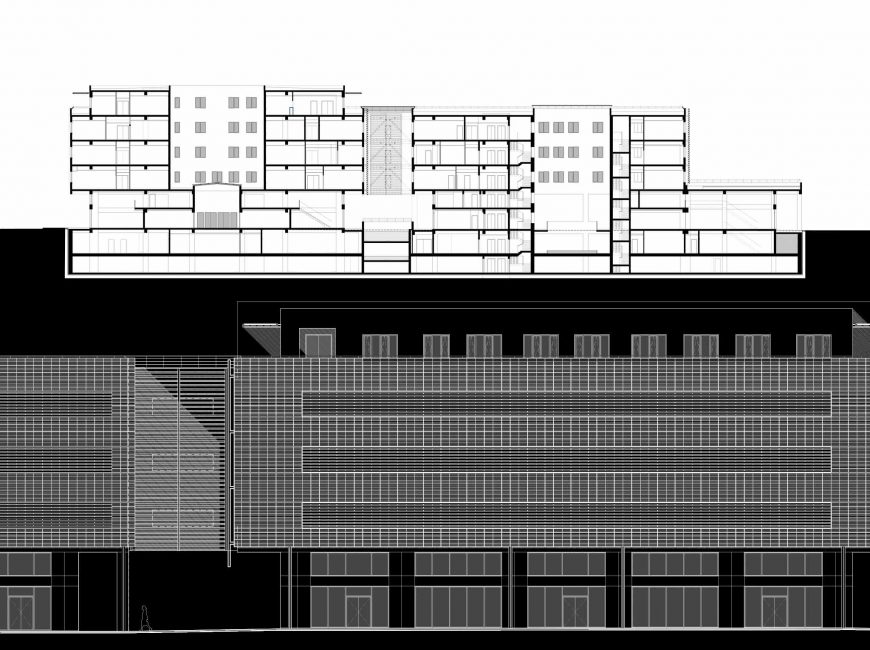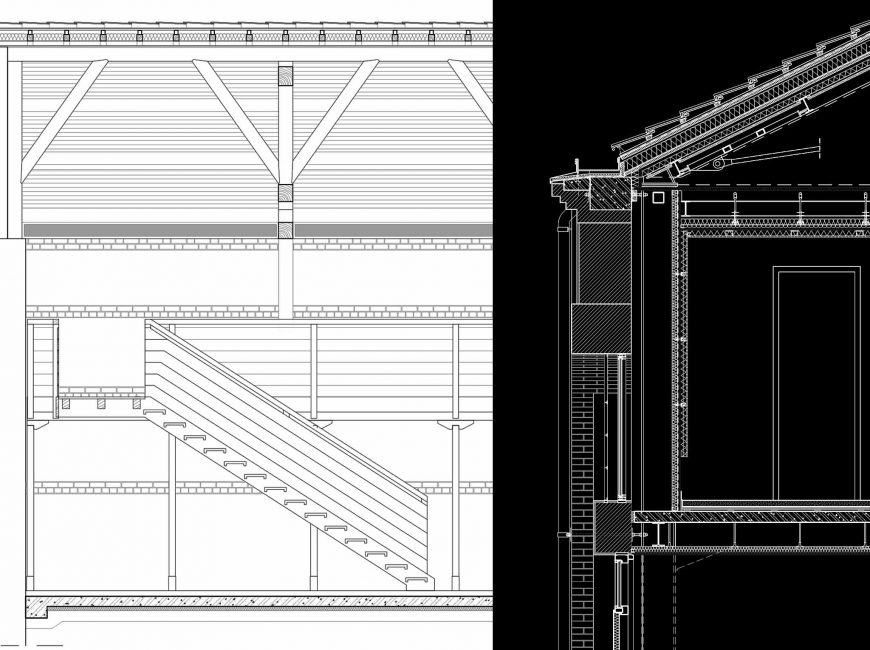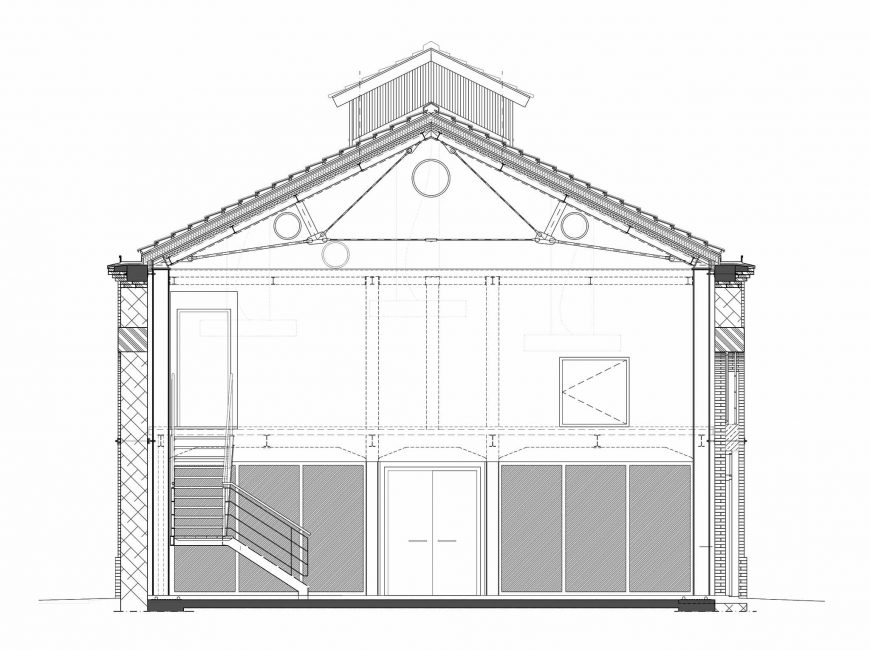 section and elevation of listed building
long section, elevation detail
cross section of listed building
Key people behind this project
Ifigeneia Douka
Architect
Manos Tourpalis
Architect
Yiannis Tsangaris
Architect
Anastasia Avramidou
Architect
Korina Voulgaridou
Architect
Antigoni Mantsiou
Architect
Varvara Karaoglou
Architect