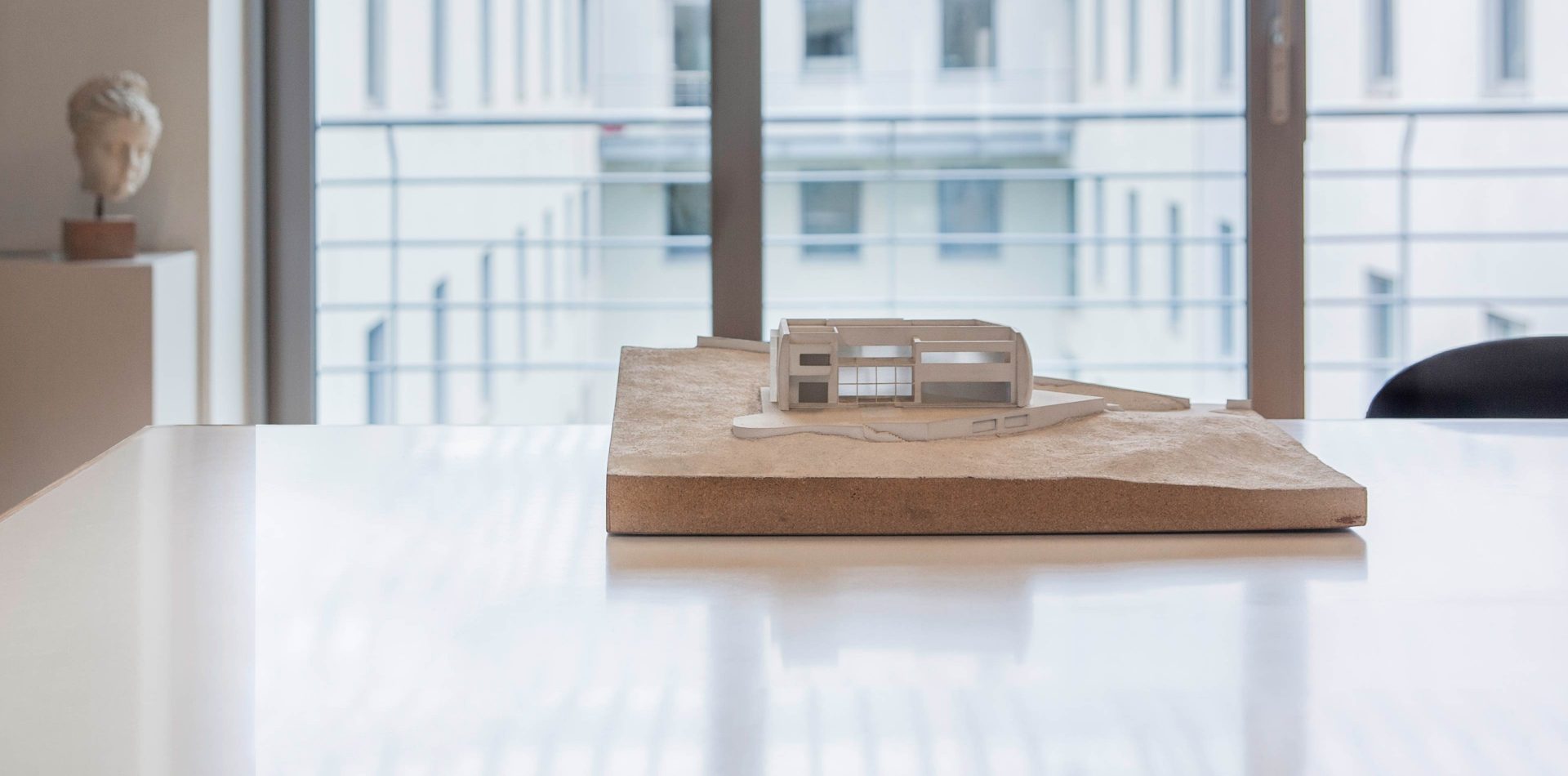 Company information
METE SYSM is an architectural and engineering consulting firm founded in 1980, by the merging of engineering consultancies METE Ltd and SYSM Partnership, both of them operating since 1970. In 1995 the firm became a joint stock company (METE SYSM SA) and has expanded since with a wide range of activities.
It employs around 35 people and provides high quality consultancy services in the fields of architecture, civil engineering and surveying engineering. METE SYSM is privately owned and all partners being architects, civil engineers and surveying engineers work with the firm. Company premises are located in Thermi, a suburb about 12 km southeast of Thessaloniki, Greece's second largest city.
Fields of activity
METE SYSM is offering a broad range of professional services within the fields of architecture, structural and traffic engineering, topographic survey.
The firm carries out engineering designs
for public and private projects and provides construction management and consultancy services covering a wide range of projects, including:
Building projects
Urban and landscape design
Regional and town planning
Traffic and transportation engineering
Bridges and tunnels
Special construction works
Range of services provided by
the company includes:
Feasibility and pre-investment studies
Project planning and detailed design
Tender documentation and procurement
Contract administration and measurements
Project management
Supervision of construction
Supervision, guidance, checking & approval of architectural & structural studies
Company registration
METE SYSM is registered with the Official Register of Engineering Consulting Firms of the Greek Ministry of Infrastructure and Transport (Reg. No. 87) for the following categories of projects:
Architectural design of building projects (class E)
Special architectural design (class E)
Structural design (class E)
Road design and transportation engineering (class E)
Maritime design (class A)
Hydraulic design (class A)
Topographic design (class A)
Geotechnical design (class A)
Environmental design (class A)
Note: Ranking of consulting firms ranges from A (lowest) to E (highest). The company is also registered with the list of approved consultants of the Greek Ministry of Defense for the design of classified projects (Reg. No. 4137).
G.E.MI. (GENERAL COMMERCIAL REGISTRY)
Quality management
METE SYSM applies a Quality & Environmental Management System in line with the international standards EN ISO 9001:2015 and EN ISO 14001:2015. Certification /auditing of the management system is performed on an annual basis by certification body TÜV NORD CERT GmbH (Certificate Reg. Nos 04-100-030870 and 44-104-081151).