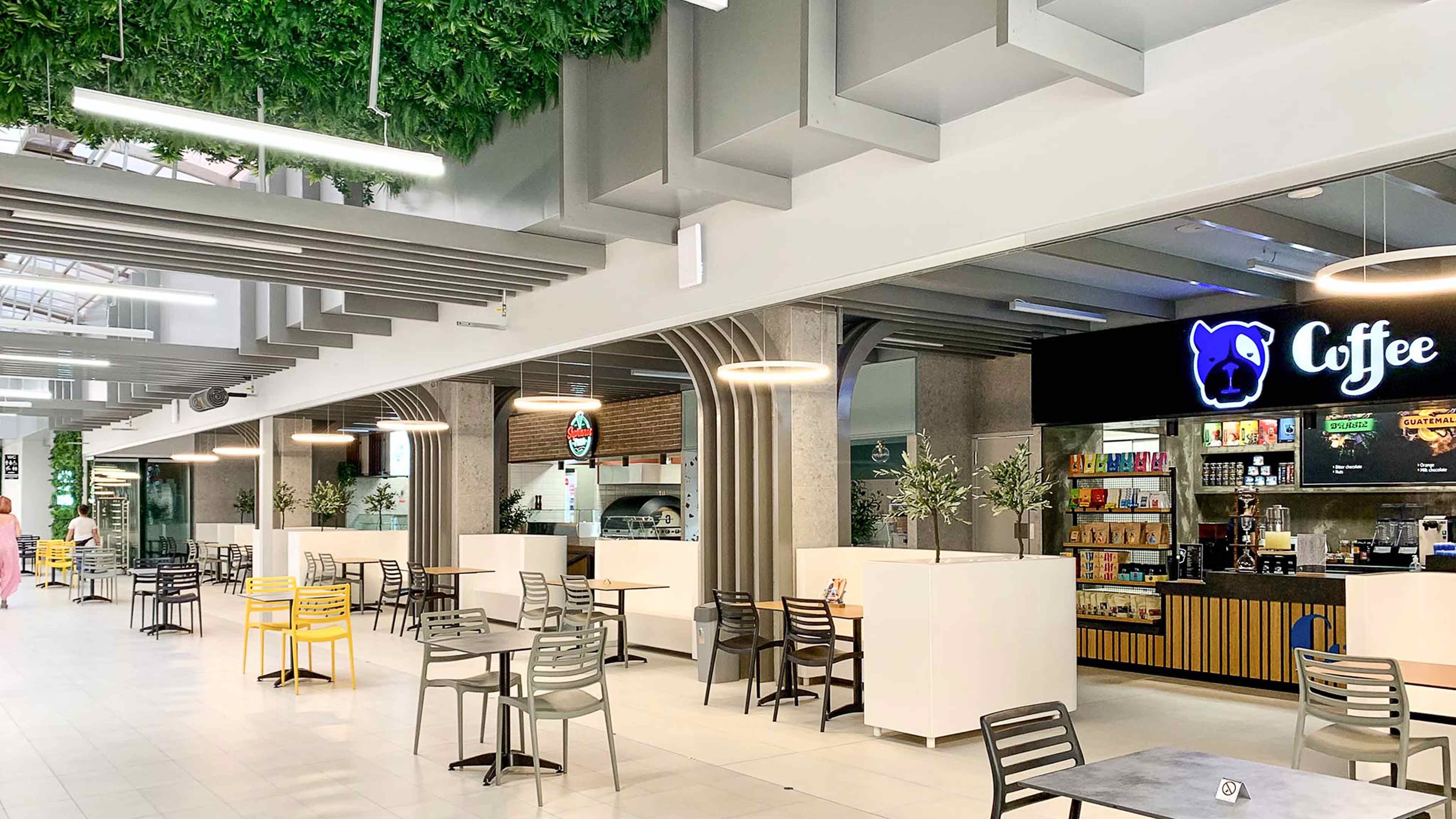 Project Details
The project concerns the construction of a dining area (foodcourt) in part of the existing building C of the Shopping Center OLD CITY, the renovation and extension of the sanitary facilities and the aesthetic upgrade of the study area. The Shopping Center is located at 25 Zahou Street in Volos.
The proposal objectives were the unification of the different elements in space, the mild intervention in part of the facade of building B, the maintenance of the main circulation axis and the marking of the entrances to the foodcourt.
The unification of the different elements in space is achieved through the use of a three-dimensional element (blind), which functions morphologically in three dimensions, either as roofing or as cladding. The blind in its repetition and with its different types gives the feeling that the dining area expands, through the integration of the corridor of the basic movement and the cladding on the wall of building B. This creates an episode, an experience to the user, an identity to space.
The axis of the basic movement of the foodcourt is maintained and strengthened by the construction of two gates at the entrance and the exit of the foodcourt, which on one hand gives a sign to the visitors for the existence of "something new" and on the other hand includes protective elements both in terms of safety and wind protection (safety roller, air curtain).
The foodcourt area consists of four shops with a single ancillary space (BOH).
The sitting area includes two types of seating. The first type includes fixed seating (linear and L-shaped) that are placed on either side of the existing walls creating small hotspots of privacy, while the second type includes light and flexible mobile equipment that can be easily transformed according to the needs of the foodcourt.
Finally, the use of a green element, both in horizontal and vertical surfaces aims at creating a friendly and pleasant environment while at the same time gives the feeling of continuity of outdoor space inside the foodcourt.
Facts & Figures
Study
Architectural Study
Categories
Retail • Leisure,Interior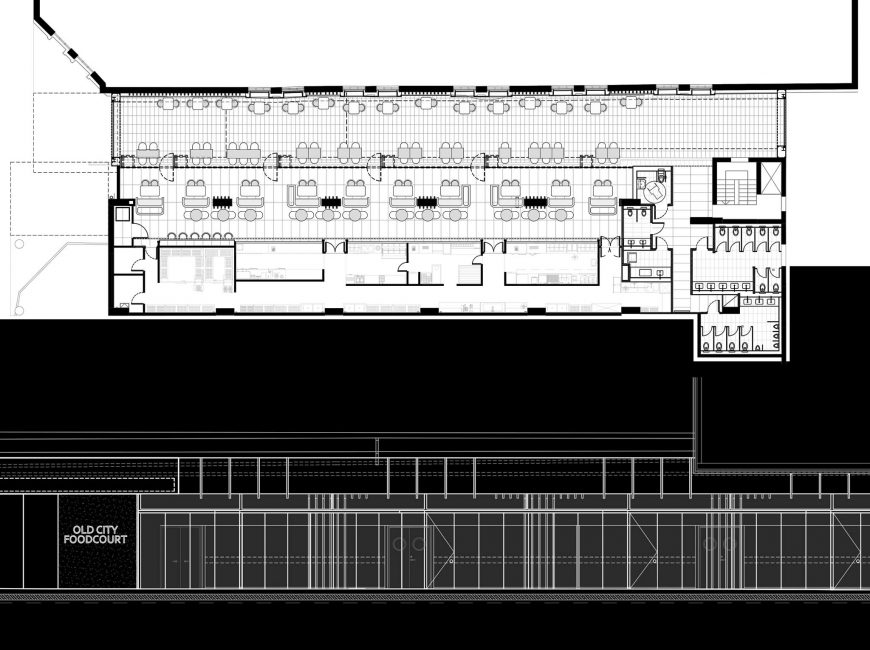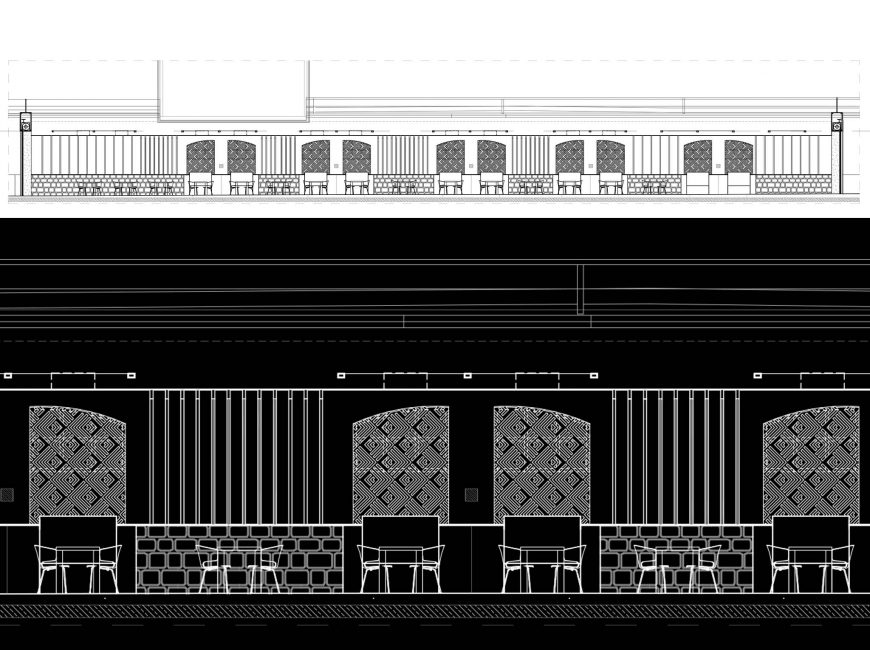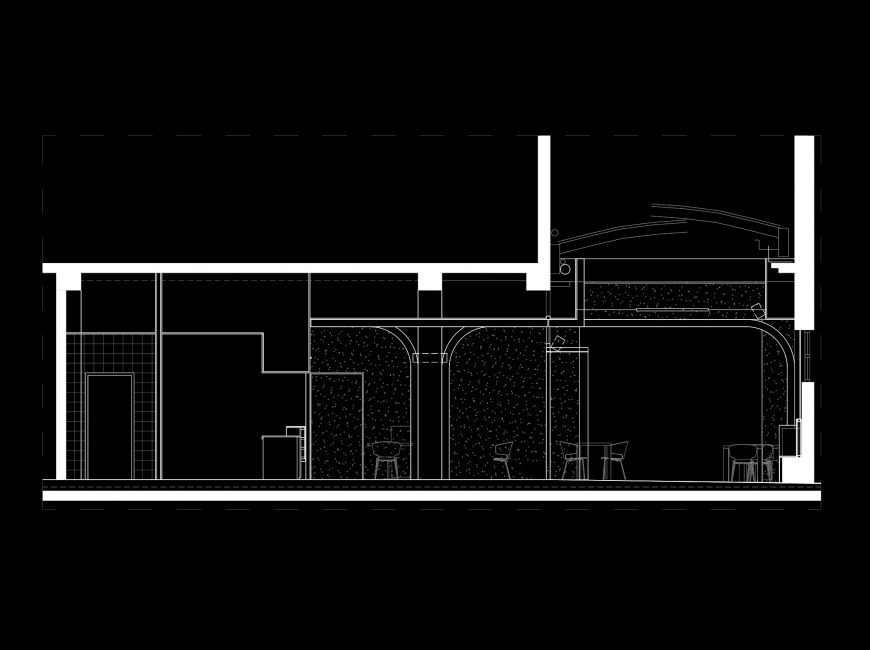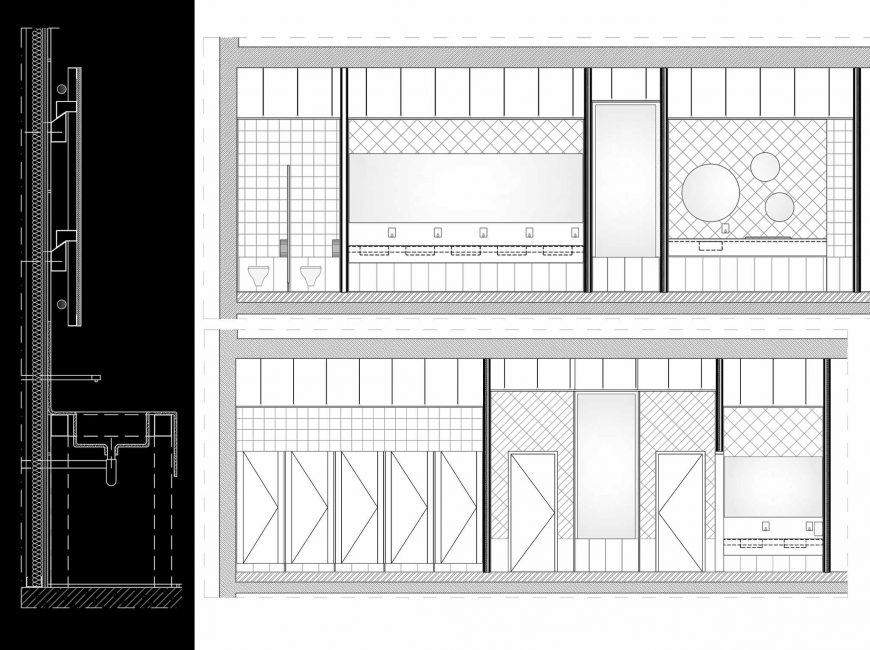 wc areas sections and detail
Key people behind this project
Korina Voulgaridou
Architect