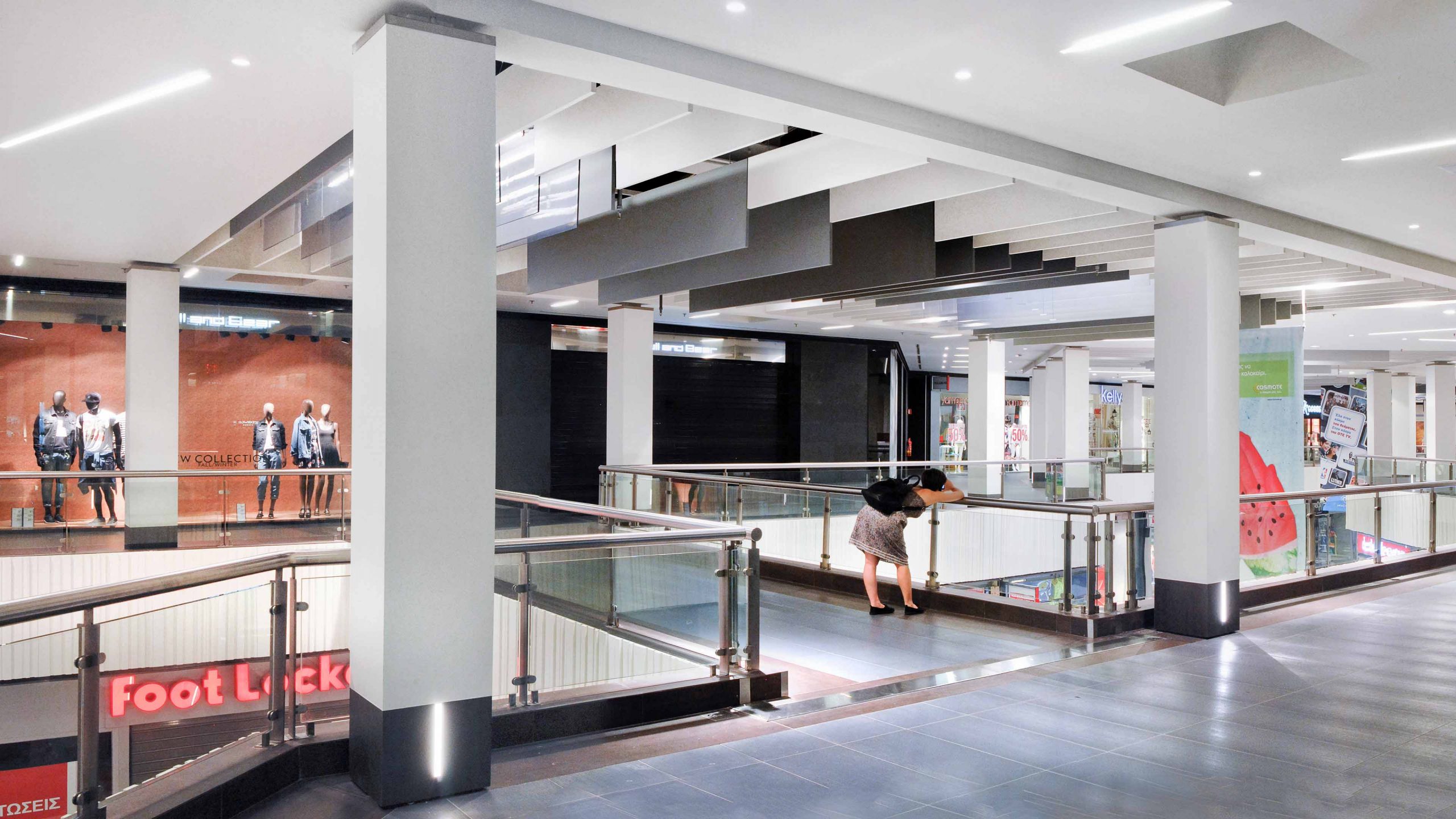 Project Details
It is about the Refurbishment of Commercial Streets "FASHION STREET & HUB AREA", "Mediterranean Cosmos" mall. The refurbishment concerns the two levels, Level 0 and Level 1, which have commercial use. The interventions include the construction of a new floor, ceiling, a gate between the two commercial areas, new claddings, new sitting benches and finally removal of the fountain in "HUB" area and the construction of new water feature.
The purpose of the new proposal was the introduction of a unified design in both areas and the simplification of individual morphological elements.
The new floors were designed in three zones, starting from the entrance in "Fashion Street" and ending at "Hub". Ceramic tiles in three shades were selected, while in Level 1 and in the perimeter of the balconies and bridges kerlite tiles were placed.
The ceiling of "Fashion Street", in the central double height part, consists of three rows of metal blinds in five shades of gray. The middle row consists of blinds of various heights, among which illuminated polycarbonate sheets are placed.
This ceiling extends until the "Hub" area, where the geometry is changed and the circular roof is filled with square metal frames, intersecting at random layout, creating an effect of optical vortex.
The gate that was built between "Fashion Street" and "Hub", separated the area between the two commercial zones.
The perimeter parapets and bulkheads were cladded with lacquered wooden panels.
The existing fountain of the "Hub" was removed. Instead, 16 closed cylindrical plexiglass tubes were constructed, inside which equal number of water jets were placed.
Finally, sitting benches made of corian were constructed throughout the length of "Fashion Street", while in the "Hub" a large semicircular bench of the same material was placed.
Facts & Figures
Study
Architectural Study
Categories
Retail • Leisure,Interior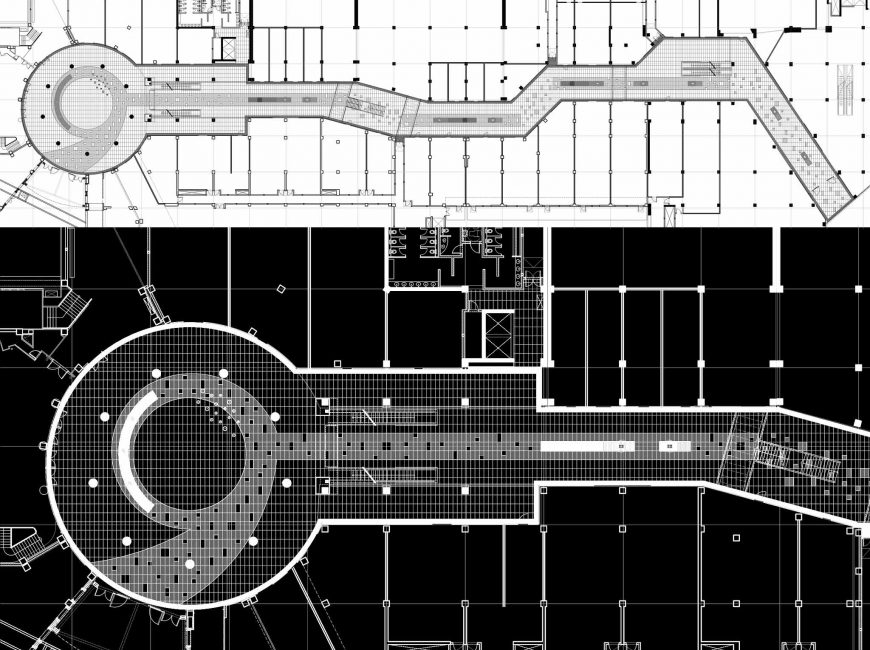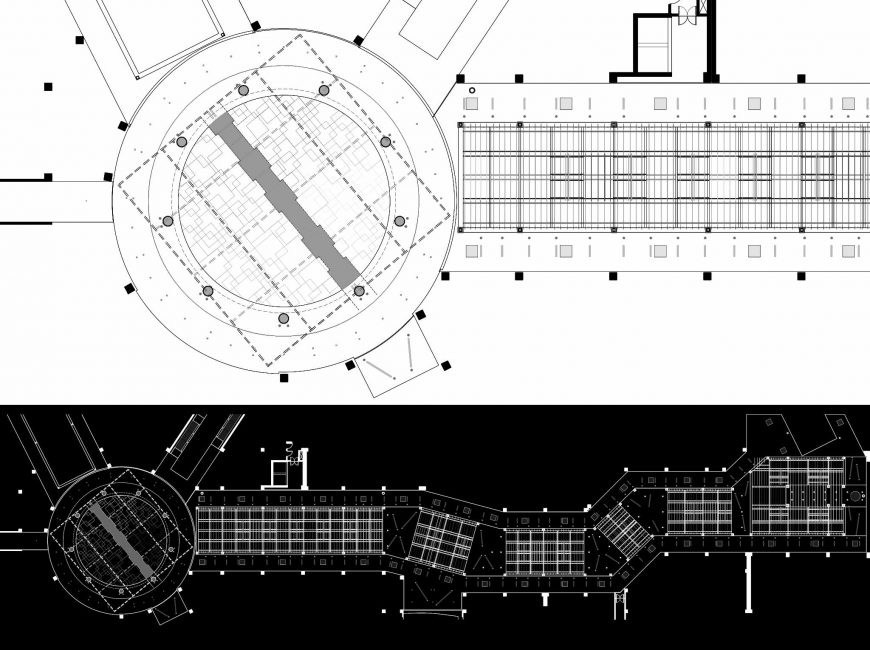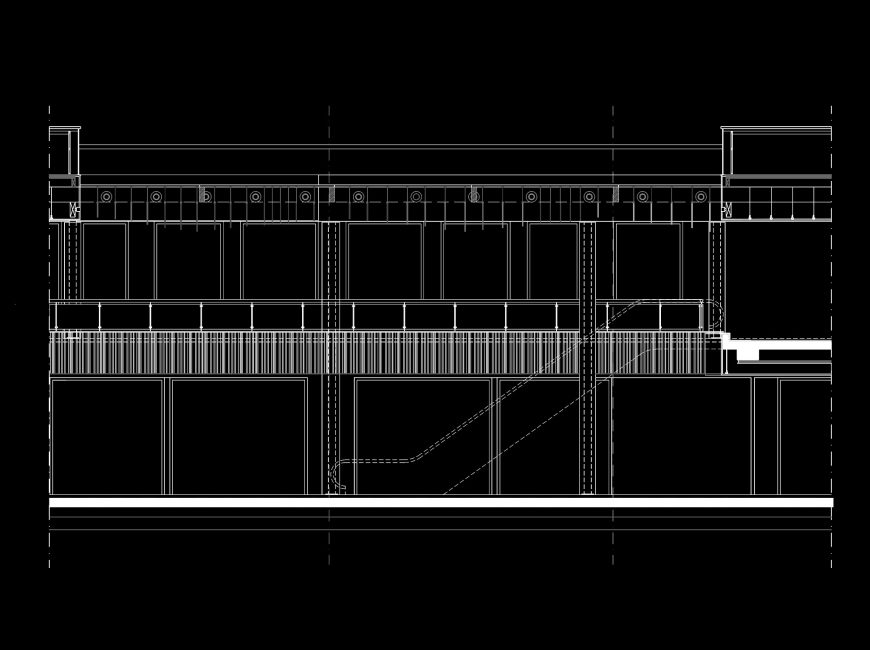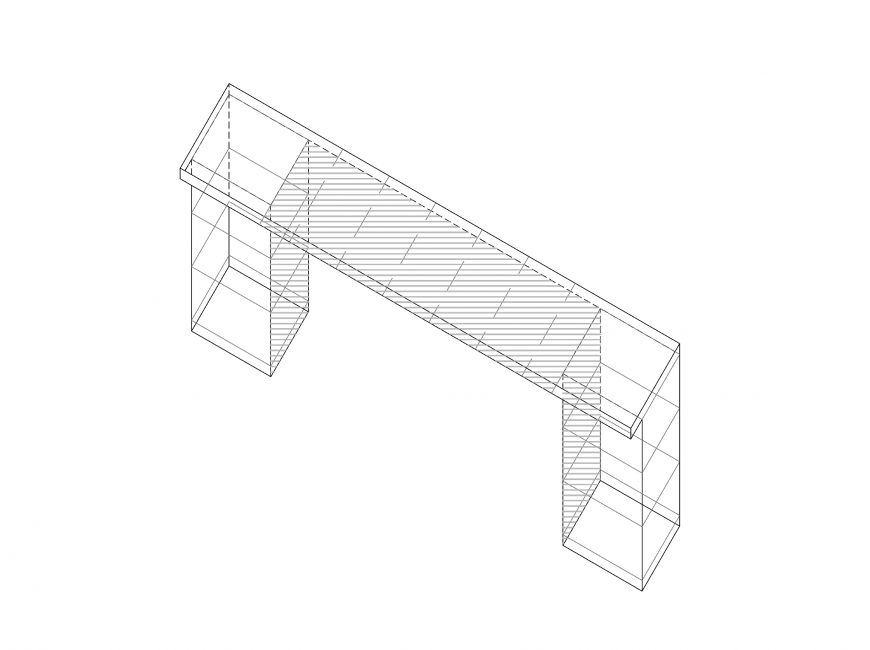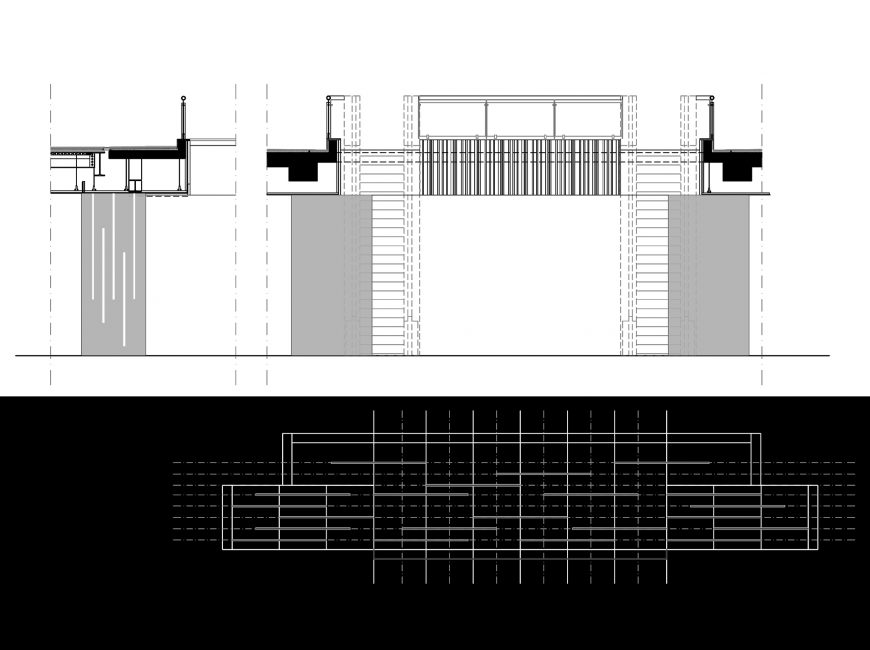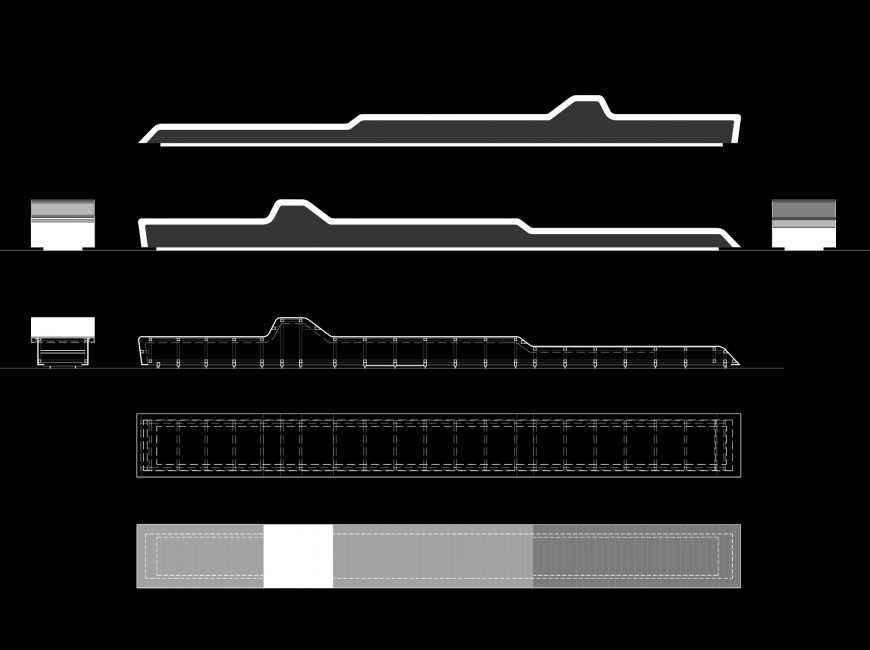 gate between "fashion street" ang "hub"
Key people behind this project
Konstantinos Lefakis
Architect
Ιfigeneia Douka
Architect
Korina Voulgaridou
Architect