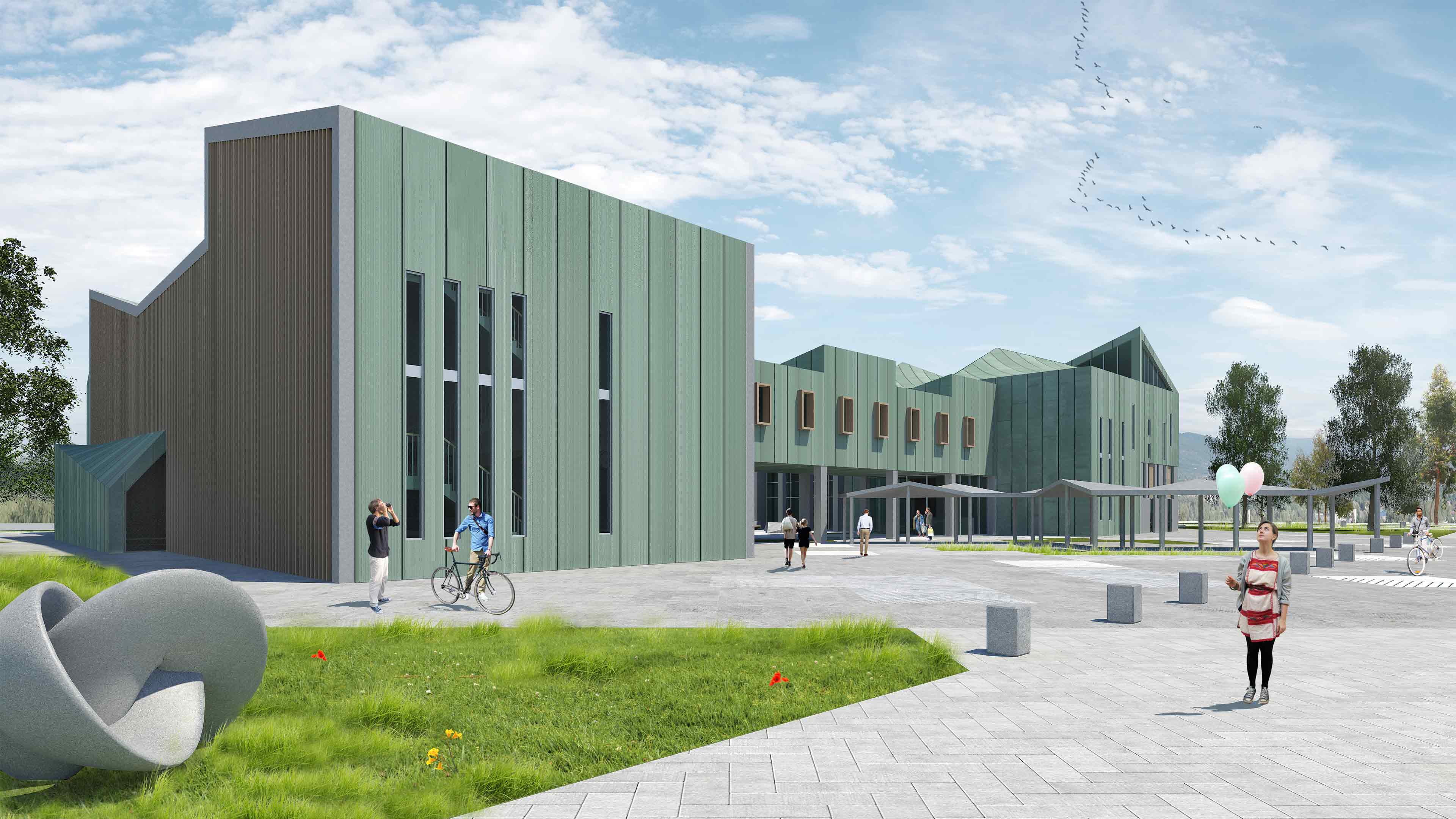 Project Details
The design proposal and space organization of the building complex responds to the principles set by the promoter and satisfies all the objectives set out in the call for proposals, such as the highlighting of the importance of the building, its integration with the environment, its connection with the existing buildings, the adequacy of the internal arrangement and the modern aesthetic approach.
The concept design of the complex aims at the creation of an intrusive building that develops around a central patio, but at the same time is open to existing buildings to which it is connected through a sheltered outdoor path. This enables on one hand, the creation of an enclosed, protected outdoor space – a focal / meeting point for the outdoor functions and on the other, the arrangement of the various uses into three distinct morphological units – wings, depending on the program requirements.
The complex is covered by a grid of roofs, alternating in size, orientation and slopes, allowing the natural lighting of the upper rooms. The volume configuration combined with the facades' formation and the diversity of roofs emphasizes the complexity of the building making it the focal point / landmark of the area.
As already mentioned, the complex is developed around a central patio, and comprises of two floors, a loft and a basement. Generally, the educational areas are located in the east and north wing for better orientation, while the common areas, staff and administration areas are located in the west and south wing. At ground floor level there is a semi-covered space through which the entrance to the building and the communication of the surrounding space with the inner patio are implemented. In the basement of the building there are 20 parking spaces, MEP areas and storages.
The facades and the different morphological approach enhance the concept idea of the three volume-configuration units. The complex is "wrapped" around and on its roofs with a second skin / shell consisting of either concrete panels at ground level, or zinc linear elements at floor level and roofs. On the east and west sides of the west wing of the building, vertical sun protection louvres are provided.
The building complex is designed in accordance with the bioclimatic principles, to ensure the best possible sustainability and consume the least possible energy, while providing thermal and visual comfort to its users.
The landscape design generally follows the characteristics of the concept idea. The surrounding area enters the inner patio and extends to the existing buildings as well as to the east side of the plot.
The pattern of floors, green areas and surrounding elements follow the concept idea of split roofs but are differentiated as they rotate at an angle of 45 degrees, creating greater tension in the relation of open and closed spaces. The new building is connected to the existing one by a canopy integrated in the diagonal grid, with aesthetically similar covering to the new building.
Facts & Figures
Client
Univeristy of Macedonia
Study
Architectural Study
Categories
Culture,Education,Sustainability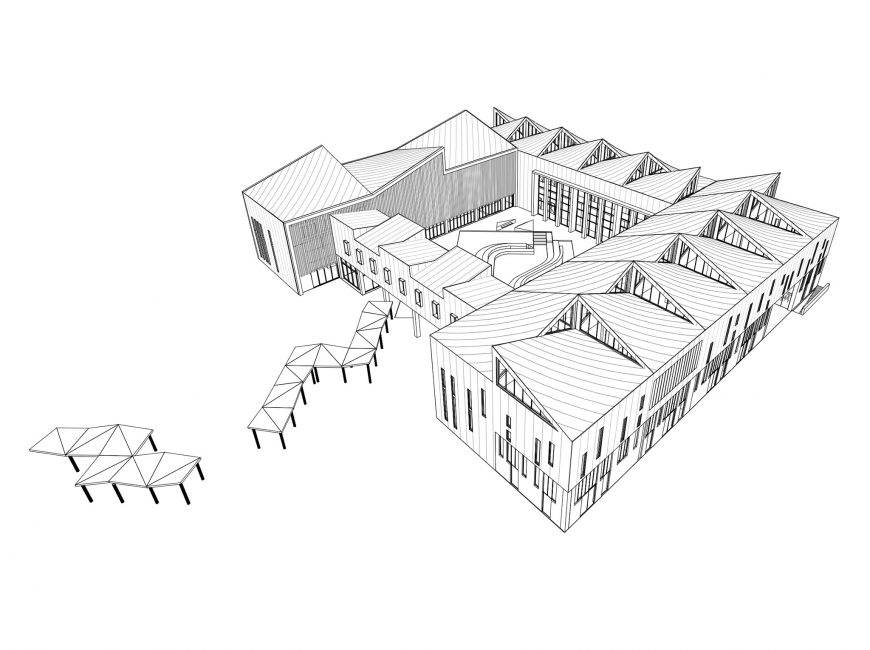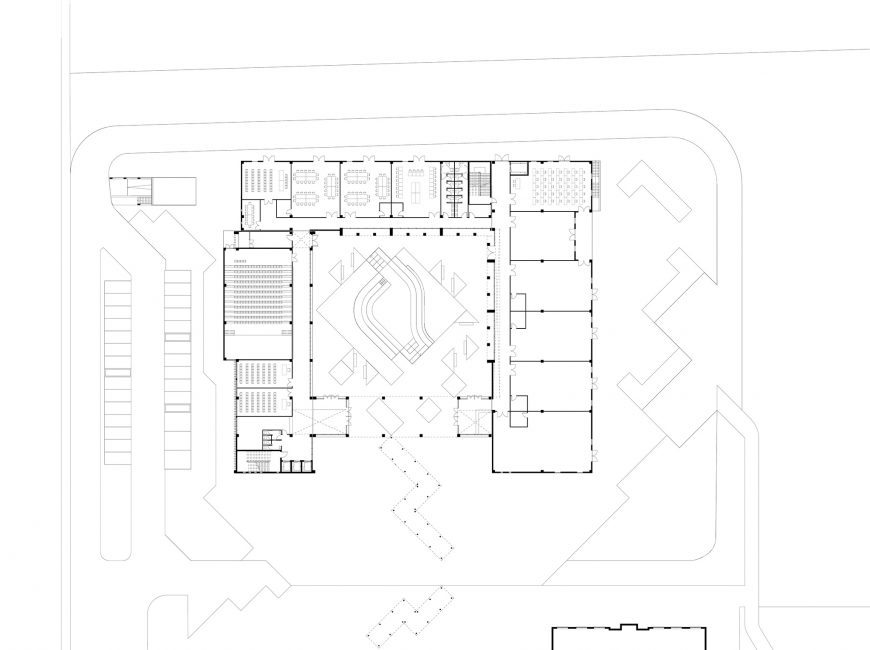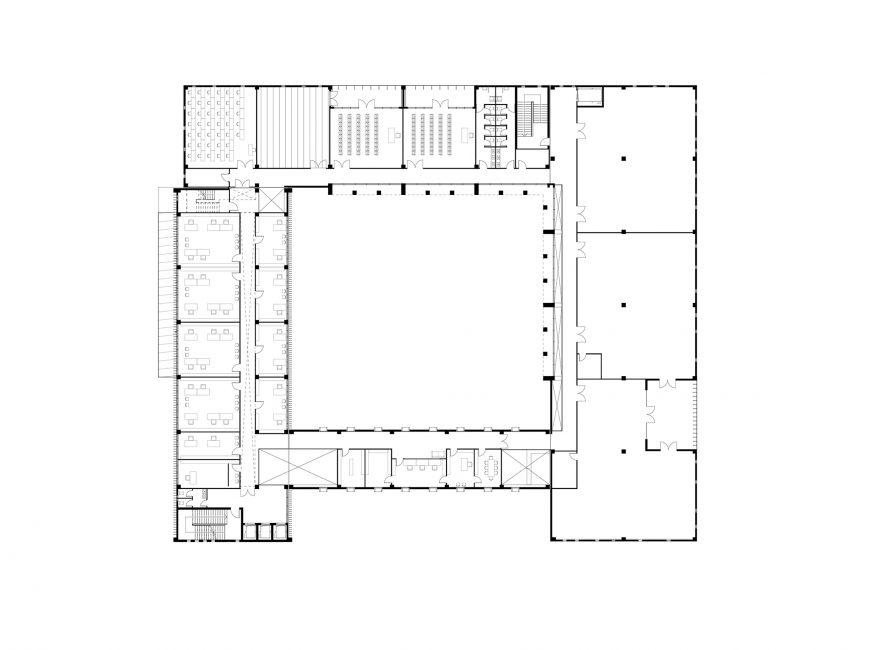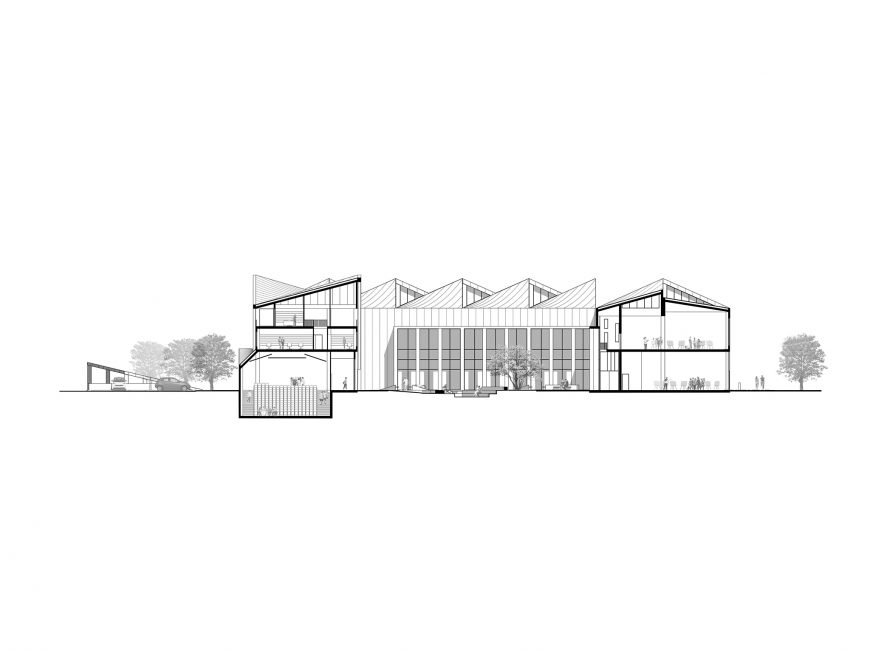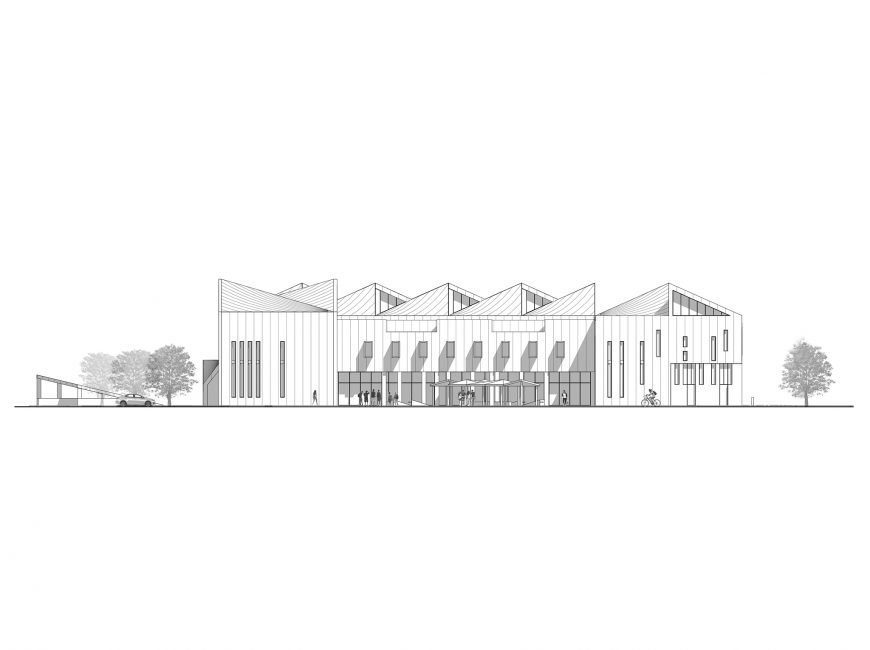 Key people behind this project
Ifigeneia Douka
Architect
Giorgos Hatzikosmas
Architect
Korina Voulgaridou
Architect