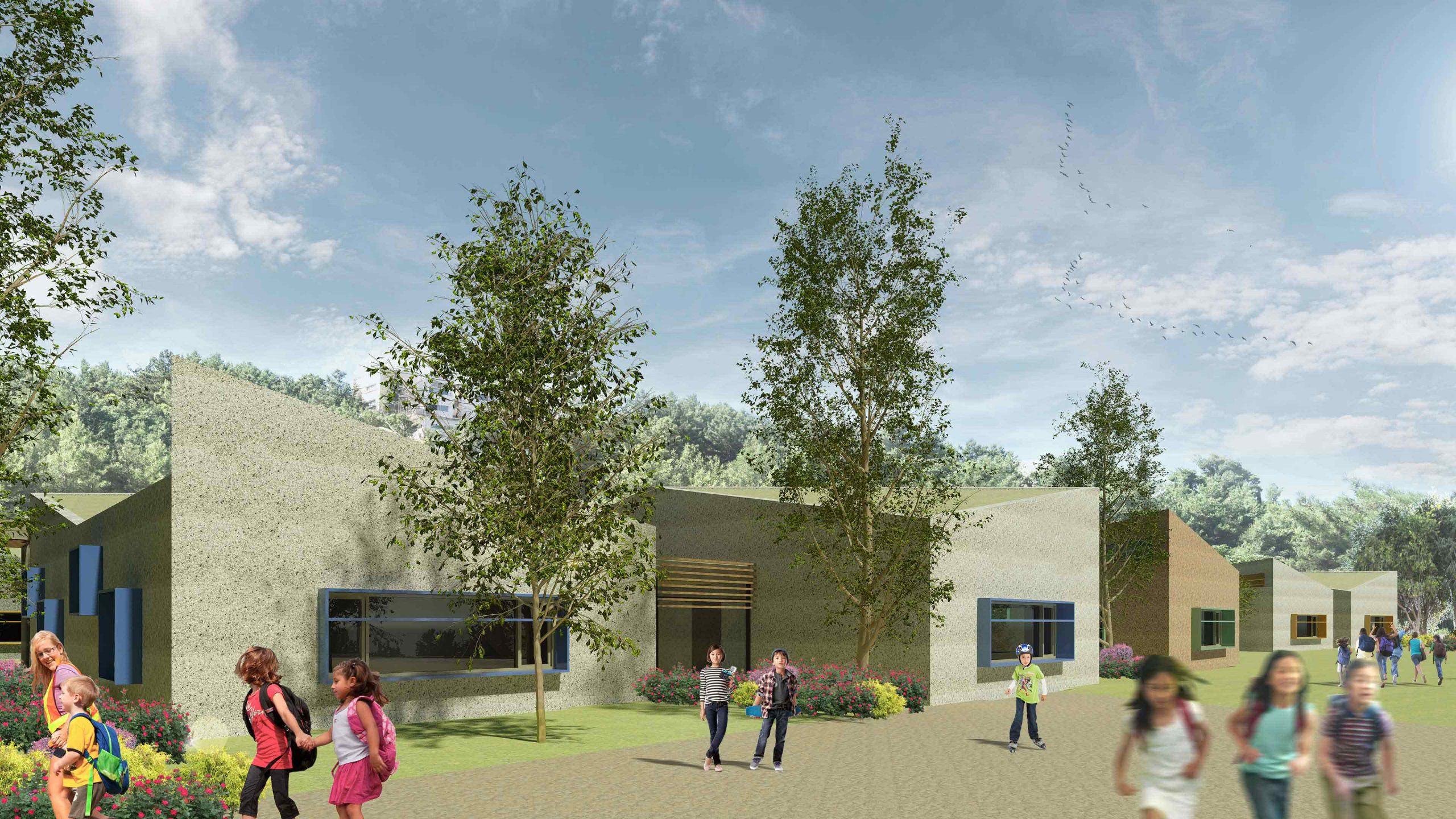 Project Details
The tender competition announcement concerns the construction of the New Elementary School "Anatolia" in Pylaia, Thessaloniki.
The site of the school is located at Vas. Sevenidi street, in Pylaia, Thessaloniki and has a total area of 21.378,38 sq.m. At its eastern boundary there is a demarcated stream, while the north west area is occupied by a pinewood of a total area of 4.497,20 sq. m.
The school (first three grades) is currently housed in two existing buildings, one three storey building, consisting of sub-basement, ground floor and first floor, built in 1996, with a total area of approx. 1380 sq. m and one ground floor building, built in 1992, with a total area of approx. 185 sq. m. Both buildings have been renovated in 2010 to cover the needs of the current school. According to the tender the three storey building will be renovated and incorporated in the new complex, while the ground floor one will be demolished.
The new elementary school, in its full development, will consist of 24 classrooms.
The concept idea is the organization of the various functions in three different groups / sections, with different design approach. A new two storey building, housing common uses and administration, is developed along the eastern boundary, combines with the existing building, housing all special classrooms, and forms a compact elongate element, which delimiters the complex, and creates the background of the architectural composition.
On the contrary the typical classrooms are combined to form six individual units scattered among the environment.
In fact, the general idea is the transition from a typical school wing (classrooms – corridor – classrooms) to a loose layout by splitting, separating, turning, and dispersing units into the landscape.
Classrooms are organized around small green courtyards creating an intimate and personal space, consistent with the nature of its users. Classrooms are open to the surrounding allowing students to experience the green environment as an integral part of the learning process.
The proposed child-centered layout creates a quality learning environment, suitable for educating the younger generation.
All units and separate buildings are connected by canopies or semi covered areas, forming an extensive network of intermediate – transitional public spaces and providing sheltered connection between all buildings.
The main material proposed is wood (pergolas, canopies, external cladding, classrooms internal cladding). The screen that becomes a canopy, the same also becomes a balustrade, creating a unifying element and key feature of the complex.
Scattered volumes are coated with acrylic plaster of different colors, giving to the complex a more colorful image. Another key feature of the complex's facades is the creation of certain openings highlighted by special colored frames, thus creating diversity, and further enhancing the colorful image.
Facts & Figures
Client
ACT American College of Thessaloniki
Scale
5.000 m² — 20.000 m²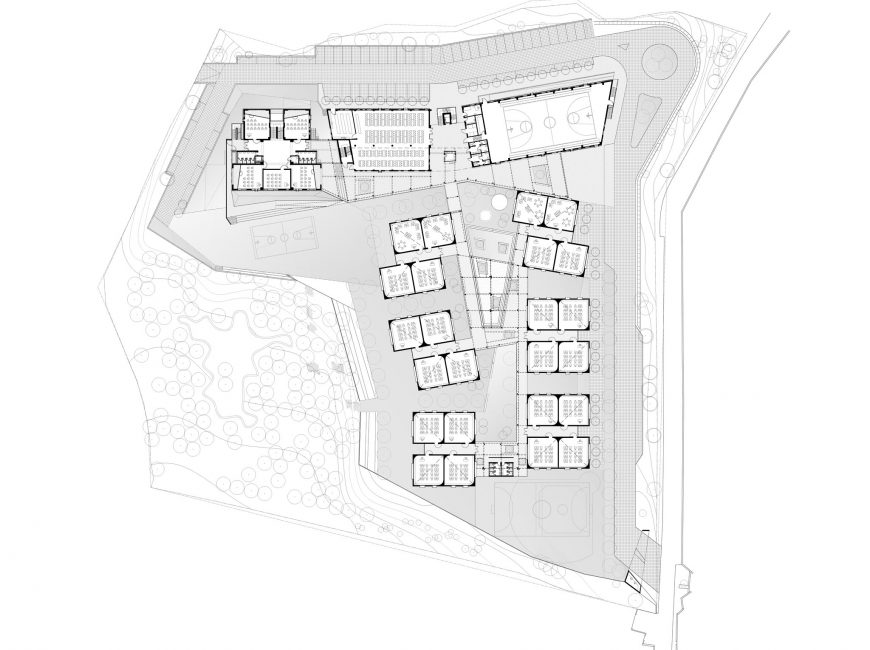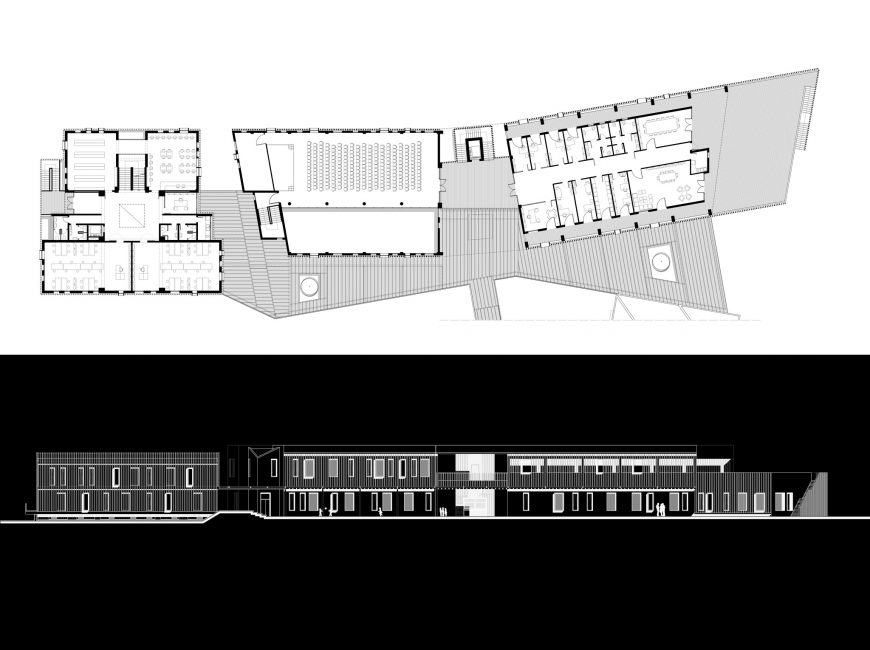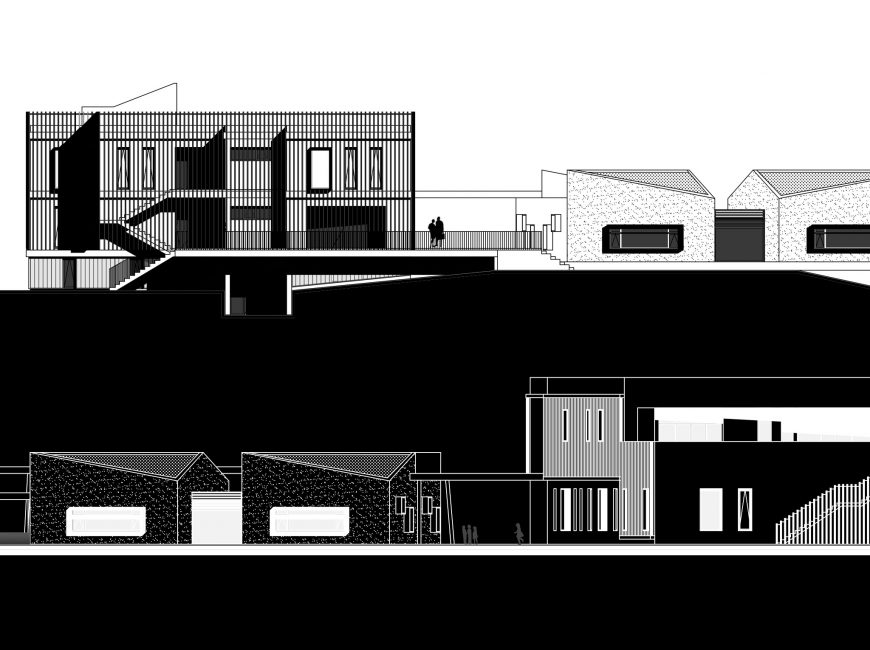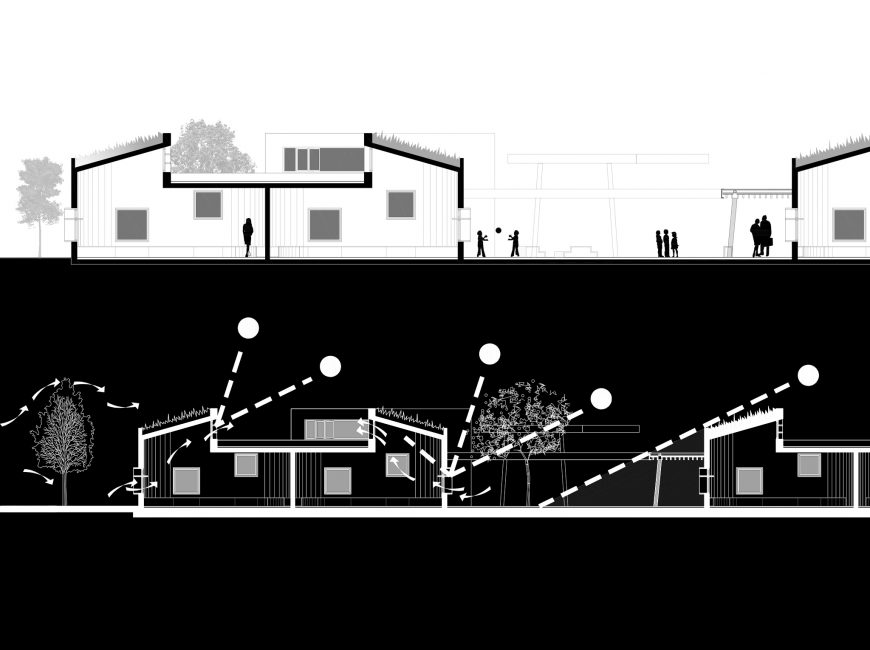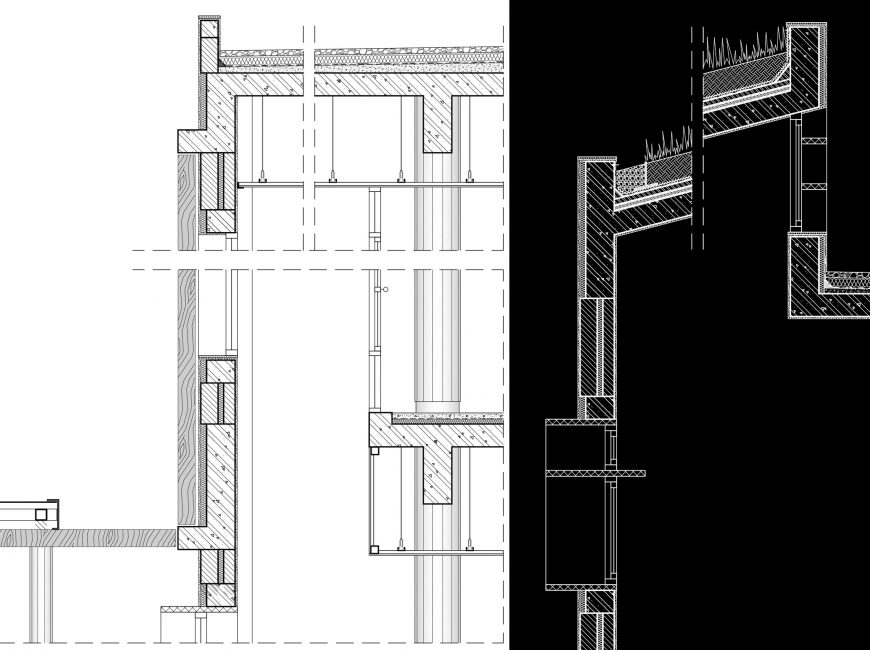 existing building B1 and new building B2, ground floor and main elevation
building B1 includes 24 classrooms, elevations
building B1 includes 24 classrooms, sections
Key people behind this project
Konstantinos Lefakis
Architect
Ifigeneia Douka
Architect
Giorgos Hatzikosmas
Architect
Manos Tourpalis
Architect
Varvara Karaoglou
Architect
Korina Voulgaridou
Architect
Christina Brozou
Architect
Nikos Nanousis
Civil Engineer
Vassilis Konstantinidis
M&E Engineer